short film | a poem for help figuring out masculinity
︎
What Men Fear Most –– a performance by Elliot Barnes-Worrell
---
We may be living in a time where popular masculinity wears a flower-crown, but how emotionally open is masculinity in its daily moments, or behind closed doors? How easily does it snap back into a place of hierarchy, bravado, and brute force? Why so much banter?
London-based writer, actor, director and poet, Elliot Barnes-Worrell performs his poem,
What Men Fear Most
, posing these and other questions to his mandem in the background of what looks to be an "ordinary" father-son catch up.
Released in 2016, the production is deeply personal, provocative, incredulous, witty, sympathetic, and relevant. Watch it here.
"...Have you noticed that as men get older, their stomach's swell in size?
But they assure me when they were my age, they had a waist like mine.
See, 'when you get older your metabolism meets its demise'
but I think that that's lies.
Men swell with unspent emotions.
—of all the feelings that ain't masculine.
Like when you don't get in a fight, scored a bird and crack his chin.
What about when you're vulnerable? Scared?..."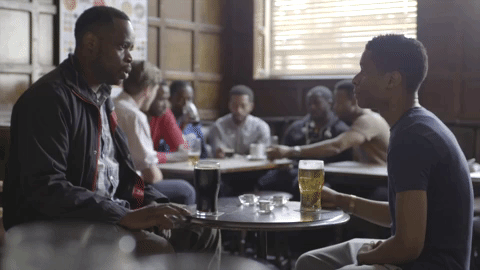 Weaving neatly between reflective verses shared among friends and tense, fidgety moments between a father and son,
What Men Fear Most
manages to address both the collective, the familial and the individual.
"...Those feelings have to live somewhere, and the question is, where?"
Follow Elliot Barnes-Worrel here.
︎